include( "/data/web/digitaldubuque.com/images/banners/banneradd.php3" ); ?>

Not finding the photo you want?
Search all 50,000+ assets on Digital Dubuque's web sites below.

Our latest 2012 media posting are linked below.
Questions, comments or orders please use our contact form.

Area Photos from other years

Home | 2013 | 2012 | 2011 | 2010 | 2009 | 2008 | 2007 | 2006 | 2005 | 2004 | 2003 | 1965


2012 Events from Dubuque and the Tri-States

(2012-12-27) Art Gumbo- Art Gumbo #10 at Saint Mark's Community Center.
(2012-12-23) Reflections in the Park- Reflections in the park continues through the end of the year.
(2012-11-23) Christmas Scooner - Grand Opera House
(2012-11-23) John Badger Opening Art Show - Caradco Building - A Thanksgiving retrospective of the artist's growth and expression.
(2012-11-14) Film Festival Flix -The Athlete played last time and coming this time is "The Holy Land of Tyrol"
(2012-10-29) Dubuque Halloween Parade -Wickedly cool costumes and many organizations getting their ghoul on.
(2012-10-28) Pet-o-ween- Theisens sponsored this great event to benefit the Dubuque Regional Humane Society.
(2012-9-29) Get the lead out- 5K race run held at the Mines of Spain.
(2012-9-27) Canned Film- A start to finish look at this years Canned Film Festival competition.
(2012-9-20) Art Gumbo- Art fund raiser soup dinner held at voices.
(2012-9-16) Arboretum Autumn- Fundraiser for the all volunteer gardens that are free to the public
(2012-9-15) Oktoberfest- Germnay beer party held in the Port of Dubuque Star Amphitheater.
(2012-9-14) CARADCO- Ribbon cutting and building tour
(2012-9-13) Dubuque Humane Society Fall Gala- Woofstock brought in much needed funds for a outfitting their new location to serve local needs.
(2012-9-8) Voices V8- Voices from the Warehouse District V8 - Opening Reception.
(2012-8-31) East Dubuque Class Reunion- East Dubuque reunion photos from Friday August 31st can be found at the link above.
(2012-8-28) Skatepark Input Meeting 1- Adults and young adults had a chance to work through solutions and ideas for new skatepark ideas.
(2012-8-4) Taste of Dubuque- After the rain clear there was a beautiful sunset plenty of food and great entertainment..
(2012-8-3) Food Co-op concert- Sister Sadie put on a great show and there was a nice turn out for the fund-raiser. If you are not a member yet make sure to join today.
(2012-7-26) The Importance of Being Ernest- Great job by the cast and crew for the free play at the Dubuque Arboretum in the English Garden.
(2012-7-26) Dubuque County Fair- Photos from Thursday night at the Dubuque County Fair.
(2012-7-20) All that Jazz- Some Photos from the second All That Jazz of the season.
(2012-7-12) Art on the River- Some photos from the opening and the marvelous 10 pieces on display this session.
(2012-7-4) Golf and Country Club- Great set of fireworks from the Golf Course at the Dubuque Country Club.
(2012-7-3) Air Show and Fireworks- Even with the heat there was still a lot of activity this year at the annual river front air show and fireworks
(2012-7-1) Bellevue Heritage Days - Great water ski show and fireworks in Bellevue again this year.
(2012-6-26) Finders & Youngberg- Finders and Youngberg gave an amazing free concert last night at the Dubuque Art Museum.
(2012-6-24) Herb Festival, Dubuque Arboretum - The samples and herbs were delicious this year and there were some interesting dishes with the herb of the year, the rose.
(2012-6-23) Public Docks and River Museum Patio exhibits - The Mississippi River Museum patio exhibits are now open and so are the new public docks in the Ice Harbor
(2012-6-22) Nash Art Gallery - Don't forget the Nash Art Gallery is now open on the top of 4th street, here are a couple of photos from the summer show opening.
(2012-6-21) Annie at the Grand Opera House - The shows were a sellout and actors second to none, watch for the next Grand Theater show Sweeney Todd.
(2012-6-21) Art Gumbo - The Art gumbo winner this time was Ken Bichell who will be building a wood fired kiln. Watch for the next event in September.
(2012-6-17) Rose Festival- Ralph Kluseman played some amazing guitar and the roses looked pretty good.
(2012-6-13) Film Festival Flix - The Holy Land of Troy and A Secret Promise played at Mind Frame Theaters along with some of the supporting casts.
(2012-6-12) All that Jazz- A couple of photos from the opening Jazz of the season.
(2012-6-10) America's River Festival Sunday -Dock dogs, BMX and more entertainment continued on Sunday.
(2012-6-9) America's River Festival Saturday -Saturday night had a record crowd with concert entertainment by Starship and REO Speedwagon.
(2012-6-8) America's River Festival Friday - America's River Festival Friday night with Marshall Tucker Band and Justin Moore
(2012-6-1) Relay For Life -Beautiful weather and a great turn out raised money for the American Cancer Society at the annual Relay For Life event in the Port of Dubuque.
(2012-5-27) Catfish Festival -Good weather, a great selection of rides, great entertainment and of course catfish; what more do you need.
(2012-5-25) Kick off to Summer - This year's event featured 3 live bands--the Love Monkeys, Boomtangle, and The Brown Bottle Bandits. There was a little rain but that never stopped the show.
(2012-5-20) Renaissance Faire - Camp Albrecht Acres-Great crowd and weather made for some nice shows at Camp Albrecht Acres for the Renaissance Faire.
(2012-5-20) Arboretum Spring Party - It was a record turn out this year for the Arboretums annual children's Spring Party.
(2012-5-20) Dubuquefest Sunday -Dubuquefest Art Fair in Washington Park, vinyl fair, food, music and more
(2012-5-19) Scruffy Schuffle- The Dubuque Regional Humane Society held the Scruffy Schuffle run and dog walk on Saturday morning with a lot of great activities for all their four legged friends.
(2012-5-18) Dubuquefest Friday- Dubuqufest Fine Art Festival opening and Writers Guild Release party
(2012-5-11) Chrissy Hogue- Chrissy did an amazing job playing a range of characters in her one woman show on Friday night at Mind Frame Theaters.
(2012-5-11) Bob Byrne- Book siging at River Lights Book Store.
(2012-5-5) Farmers Market, Dubuque farmers market kicked off on Saturday with an awsome range of vendors and a large crowd.
(2012-5-4) Cinco de Mayo, Cinco de Mayo celebratin by the Multicultural Family Center held in Washington Park.
(2012-5-1) City Track Meet, the Dubuque city Track meet was held at Loras college this year and the Wahlerts girls took their 8th consecutive title.
(2012-4-23) Earth Day Jam, Earth Day Jam at the Mines of spain.
(2012-4-27) Nash Gallery Opening, Dubuquefest fund rasier at the new Nash Gallery.
(2012-4-22) JDIFF Sunday closing day, It was another full day of activity on Sunday with a closing party.
(2012-4-21) JDIFF Saturday day 3, It was another full day of activity on Saturday at the JDIFF.
(2012-4-20) JDIFF Friday day 2,

Friday saw more great film screenings, a press conference, panel discussions, the Cineacause Moving on event, and a trip to the Field of Dreams

.
(2012-4-19) JDIFF Launch Party, a stellar opening and wonderful group of super talented people were show cased at the at the JDIFF launch and awards celebration.
(2012-4-12) Art @ Your Librarystop at the Dubuque Library and browse the Art for April and May with works from three different artists, Odra Eberhardt, Michael Garside, and Tracey Rush.
(2012-4-11) Matt Booth, Matt released his new book "be yourself improve yourself" which is a great motivational read!
(2012-3-29) Food Co-op meeting, there was a great turn out at the new location for the Dubuque Food Co-op, if you are not a member make sure to join today.
(2012-3-31) Taste of the world,the Multicultural Family Center held their 3rd annual taste of the world event on Saturday at Five Flags..
(2012-3-24) Arboretum in Bloom,the arboretum and Marshall park are very much awake early this year with the all the warm weather.
(2012-3-17) Saint Patty's day parade and street photos from Saturday afternoon.
(2012-3-15) JDIFF (Photos)
Julien Dubuque International Film Festival Reveal Party. This is going to be one amazing selection of world class films coming to the area in April.
(2012-3-10) Steve Moris (Photos)
Steve Moris put on a very hilarious show at the MMB on Saturday night, his next stop Las Vegas.
(2012-2-24) Elisha Darlin Arts Award (Photos)
Photos from the Elisha Darlin Arts Award dinner at the Julien Inn, a very creative night where each table made their own center piece.
(2012-3-06) Impact Awards (Photos)
A great range of Impact Awards were given out Tuesday night to the kind of people that make Dubuque the great community it is.
(2012-2-25) Love Monkeys (Photos)
Photos from a rockin show at the Mississippi Moon Bar with one of Dubuque's favorites the Love Monkeys.
(2012-2-26) Oscar Night (Photos)
Mind Frame Theaters again hosted the Oscar Night Academy Awards on the big screen with free food, admission and photos on the red carpet.
(2012-2-16) String Fever (Photos)
A great interactive show at the Grand Theater featuring world class musicians playing five and six stringed electric violins.
(2012-2-21) Downtown Business PM (Photos)
There were a lot vendors and some great game show themes at the business PM on Tuesday night.
(2012-1-22) Art @ Your Library (Photos)
See a nice selection of pieces from the Art @ Your Library opening reception photos.
(2012-2-10) Dubuque Art Museum Presents: David Plowden (Photos)A discussion with Plowden about his Iowa photography
(2012-1-22) Scout Awards (Photos)
Archbishop Annual Scout Religious award mass at St. Raphael Cathedral
(2012-1-26) Martin Luther King Day (Photos)
The Martin Luther King Day of National service started with a meal and awards followed by community clean up and help.
(2012-1-14) Ice Fest (Photos)
Ice Fest at the Mississippi River Museum contines this weekend, we take a look back at opening weekend and the chili cook off.
(2012-1-6) OTLAG River Show (Photos)
Outside the Lines Art Gallery recently held an opening for the current river themed show. The show continues for another month make sure to stop by and take a look.
(2012-1-21) Eagle Watch (Photos)
Excellent information and great presentations this year at the Eagle Watch held at the Grand River Center. There is nothing like birds of prey flying over your head in a conference room.
(2012-1-21) Dubuque Sports and Recreational Festival (Photos)
There were a large selection of activities to try out and get you and yours kids moving at the annual Sports and Recreational Festival Saturday.
(2012-1-17) Tri-State Business After Hours (Photos)
Great turn out and theme at the business PM, if you missed it watch for the next one.
(2012-1-2) Matthew Modine (Photos)
Matthew Modine shows his short films with Julien International Film Festival Dubuque at the Diamond Joe Casino.

Not Finding what you want? Search all 40,000+ assets on Digital Dubuque's web sites.

Area Photos from other years

Home | 2013 | 2012 | 2011 | 2010 | 2009 | 2008 | 2007 | 2006 | 2005 | 2004 | 2003 | 1965

Digital Dubuque's home base is on the rolling hills of Iowa near the Mississippi river in the heart of the midwest silicon prairie. We have been delivering award winning Photo, Video and Web services for over 20 years, use the links below to find any service you may be interested in.

Websavvy web site design and hosting.

Video creations complete video production.

Dubuque panoramic shots are at DBQ360.com!

Our stock image site is at stock.digitaldubuque.com

A full line of photography services can be found at Dubuque Photo

You may now search this web site !
Questions or comments please use our contact form.
"Capturing life a split second at a time"


Area Photos from other years

Home | 2013 | 2012 | 2011 | 2010 | 2009 | 2008 | 2007 | 2006 | 2005 | 2004 | 2003 | 1965

Find more online event photos on the Dubuque 365 image vault.

Take a moment to view our gallery of favorite photos!

Video Creations, and Dubuque Photo are available for weddings, receptions and special events. We are proud to be in Iowa.
Contact Jennifer Tigges today at 563-583-7128 or email and fill out a form here

How do you find out about all these events?




City of Dubuque.com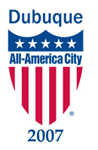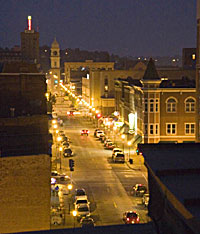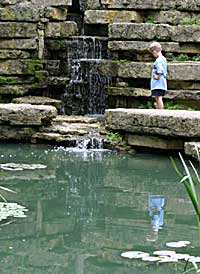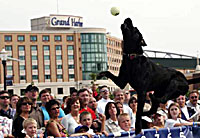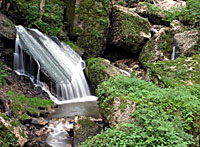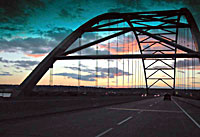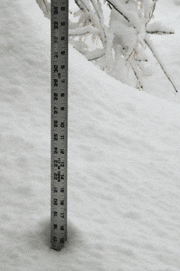 High quality prints available of most events and images:
Please contact us if interested.
Questions or comments please use our contact form.
Copyright (c) MMIV-MMIX, by Video Creations/WebSavvy. All rights reserved.
Text, graphics, and HTML code are protected by US and International Copyright Laws, and may not
be copied, reprinted, published, translated, hosted, or otherwise distributed by any means without explicit permission.